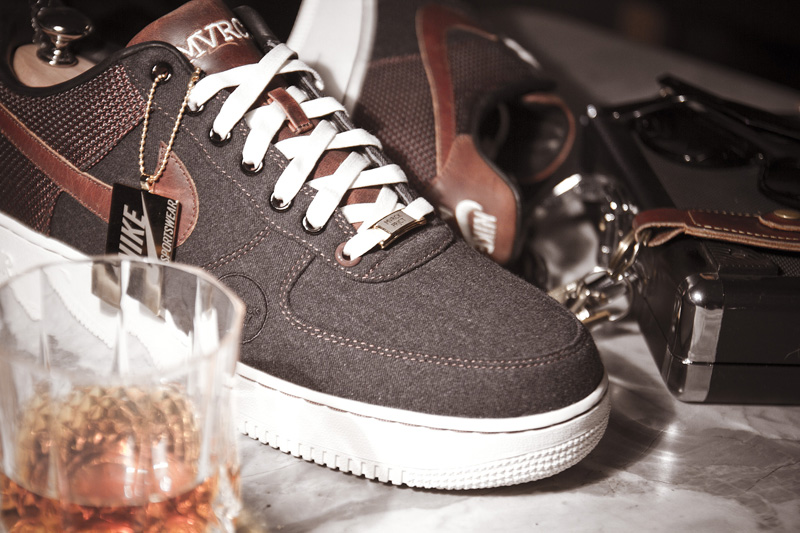 Hmm you could go ID a pair of Air Force One's in your local Nike ID Studio ooooorrrr as the winners of the Maverick Project, Carlos Sanchez and Timothy Rodrigues did, you could win a trip to New York to make a pair of custom Nikes with Marcus Troy, the hype lifestyle and fashion journalist, and end up with a pair of truley BESPOKE Air Force Ones!! Hit the jump for more details and more pics of these sweet kicks!
The approach was to create a shoe that would be timeless and reflect the Maverick spirit of its designers. Each shoe is defined by one detail that directly speaks to the personality of these individuals.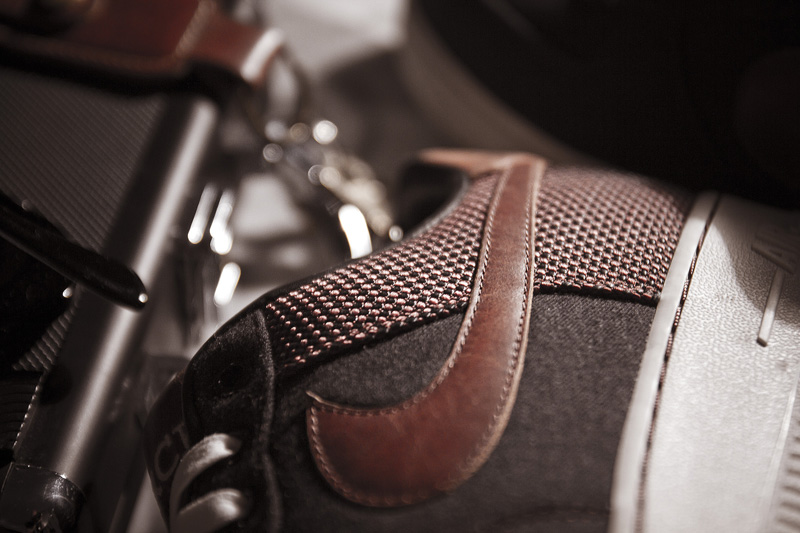 The three of them decided on using waterproof wool for the upper, leather for the tongue and Kevlar detailing. "The shoe was meant to look grown" says Carlos Sanchez, one of the winners of the experience. Tim commented that he wanted the shoe to be classy and original. Total of 3 shoes were designed for The Marcus Troy Experience Bespoke session. Each shoe is personalized on the dubre with the name of the winners.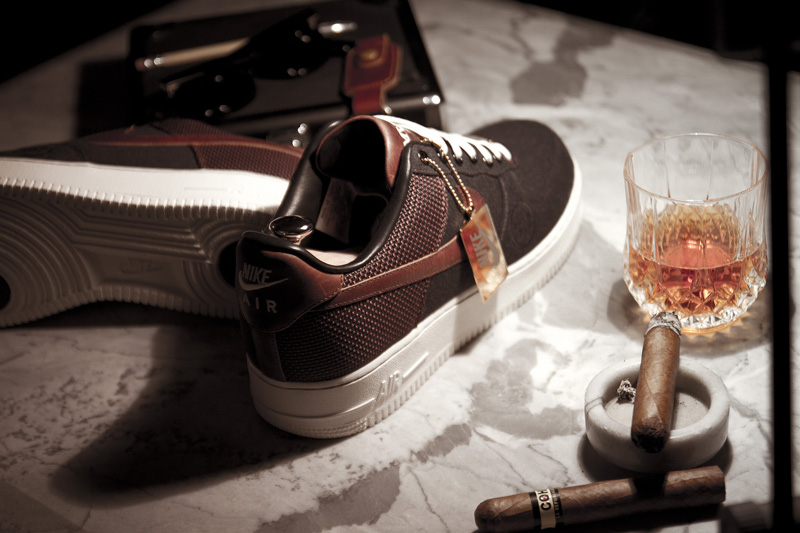 Marcus enlisted Vince Tsang of On & Beyond to capture the essence of the shoe through photography. The photos clearly capture the ideals and thoughts behind the Maverick project Bespokes. Marcus's vision was to create "a real man's" type of shoe, inspired by the utilitarian and fashionable trends of today, but with the aged and vintage feel of the past.